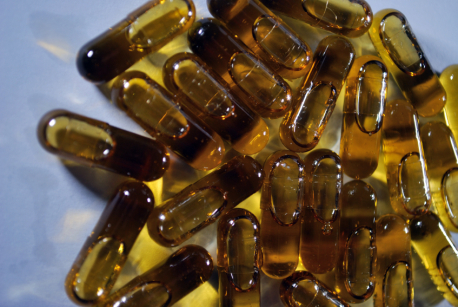 The World Health Organization (WHO.int) reports that one common and chronic neurological disorder is epilepsy. This is evidenced by the fact that nearly 50 million people worldwide, regardless of age, have been diagnosed with this condition. WHO associates add that epilepsy is "one of the world's oldest recognized conditions, with written records dating back to 4000 BC."
Over the centuries, scores of drugs and therapies have been used in an effort to treat seizures associated with epilepsy. Unfortunately, some of them have questionable effectiveness and debilitating side effects. This is just one reason why ongoing scientific research and clinical trials are conducted to provide evidence-based findings for the best treatment modalities for various types of epilepsy.
One promising treatment that is being used for epilepsy and other health issues is cannabis oil (20% Tetrahydrocannabinol/THC), which is one of the three main forms of cannabis. The other two are marijuana (1-5% Tetrahydrocannabinol/THC) and hash (5-15% Tetrahydrocannabinol/THC).
Cannabis oil is extracted from the buds and leaves of the cannabis plant and is composed of cannabinoids. Representatives of GW Pharmaceuticals explain that of the more than 60 cannabinoids in the cannabis plant, only two have been extensively characterized: THC (tetrahydrocannabinol) and CBD (cannabidiol). They go on to say that THC has "analgesic, anti-spasmodic, anti-tremor, anti-inflammatory, appetite stimulant and anti-emetic properties," and CBD has "anti-inflammatory, anti-convulsant, anti-psychotic, anti-oxidant, neuroprotective and immunomodulatory effects." Additionally, according to representatives of GW Pharmaceuticals, the CBD in cannabis might alleviate some of the unwanted side-effects of THC.
Concerning the properties of CBD, some encouraging findings from a recent review of preclinical and preliminary human research studies conducted by dos Santos, Hallak, Leite, Zuardi and Crippa (2014) revealed that "several cannabinoids have been shown in laboratory studies to have significant anti-convulsive properties."
MacKenzie, Hofmanna, Charles and Fraziera (2013) found that there is "potential for effective therapeutic modulation of endogenous cannabinoid signaling systems in the treatment of human epilepsy."
Robson (2014) added support to the potential for effective treatment of epilepsy with cannabinoid medicines via drug test analysis. These studies also revealed support for the potential of cannabinoid medicines for the treatment of epilepsy.
In conclusion, current studies suggest the benefits and potential of cannabis oil in epilepsy and other health conditions. While these studies are promising, additional research consisting of larger clinical trials and evidence-based studies are needed to further validate the use of cannabis oil as a therapy for epilepsy and other health conditions.
References
R. G. dos Santos , J. E. C. Hallak, J. P. Leite , A. W. Zuardi and J. A. S. Crippa. Phytocannabinoids and epilepsy. J Clin Pharm Ther. 2015 Apr; 40(2):135-43. doi: 10.1111/jcpt.12235. Epub 2014 Dec 4.
Galloway, J. 2015). Drug Trend Alert: Marijuana Wax, Oil or Concentrates. Campus Safety Magazine. http://www.campussafetymagazine.com/article/drug_trend_alert_marijuana_wax_oil_or_concentates#
Drugs and Human Performance FACT SHEETS – Cannabis / Marijuana (D 9 -Tetrahydrocannabinol, THC). (n.d.). Retrieved from http://www.nhtsa.gov/PEOPLE/INJURY/research/job185drugs/cannabis.htm
GWPharma – Cannabinoid Compounds. (n.d.). Retrieved from http://www.gwpharm.com/types-compounds.aspx
GWPharma – Research Papers. (n.d.). Retrieved from http://www.gwpharm.com/publications-1.aspx
Mackenzie, E., Hofmanna, B, Charles, J. & Fraziera, B. (2013).Marijuana, endocannabinoids, and epilepsy: Potential and challenges for improved therapeutic intervention. Experimental Neurology, Volume 244, Pages 43–50. Special Issue: Epilepsy.
Bridgetown Botanicals. CBD Oil Online Retailer – http://bridgetownbotanicals.com/
Robson, P. J. (2014), Therapeutic potential of cannabinoid medicines. Drug Test Analysis, 6: 24–30. doi: 10.1002/dta.1529